Sewer Line Replacement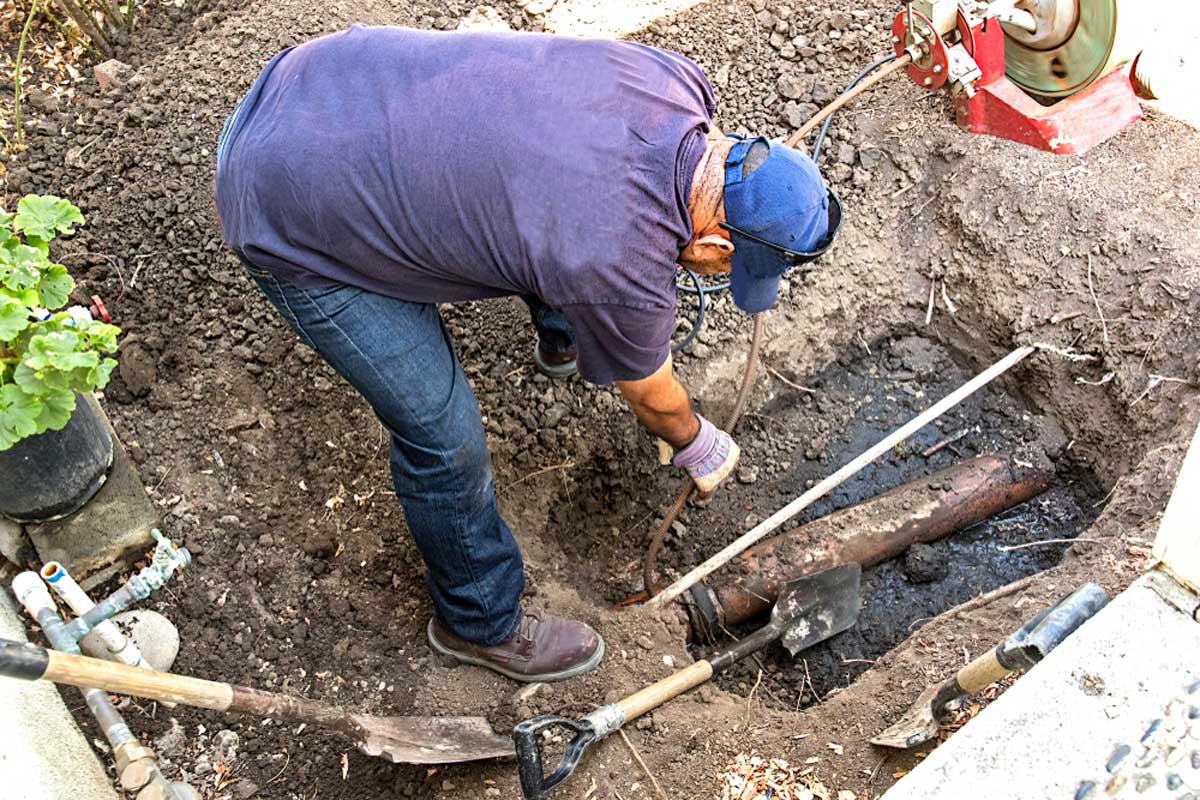 Did you know that damaged sewer line can lead to more than just damage to your bank account? It can also bring about serious and costly damages to your property! In extreme cases, it may even pose as a threat to you and your family's health! If your Sewer Line fails, a Sewer Line Repair would be first line defense. In worst case scenarios, where your line is beyond repairment, the only option you would have is to have your entire Sewer Line replaced.
So, when should your Sewer Line be replaced? Perhaps you have had your Sewer Line installed some time back. Switching from old clay pipes to modern sewage line can save you from experiencing cracking, especially on your worst day. Anyway, Sewer Line Replacement will bound to occur sooner or later. It all comes down to whether you want to have it replaced before a problem arises, or after you have experienced the problem.  Have you experienced any sewer back up lately? If you answered yes, then that is a clear sign that your Sewer Line is begging to be replaced! If not, we suggest that you also have frequent inspections of your sewer line, so if there are any problems detected earlier, you could also have your Sewer Line replaced should the need arise. It is also notable that no workaround or quick fixes should be tolerated. Why? Because the problem will always come back. To save yourself from experiencing the reoccurring issue, it is best to have the Sewer Line replaced entirely. Besides, did you know that a broken or damaged Sewer Line can pose a serious threat to you and your family's health? To avoid this, we recommend you take quick action in replacing or servicing your sewer line.
Unsure how to have your Sewer Line Replaced? Call in the professionals! That's what we are here for! We are Pearland, and we provide Septic Tank Pumping, Installation & Repairs! This includes Sewer Line Replacement Services! Our team members are highly competent, and they are easy to communicate with, so if you have any questions, feel free to approach any of our team members, especially those who are on-site to conduct the inspection or replacement services for your Sewer Line. We are sure that they would be more than happy to support you or address any of your concerns!
Wait no more! Reach out to us today and ensure that your Sewer Line is replaced! Pearland, the only professionals you will ever need to hire!

We are the best company that prioritizes offering the best and quality services regarding septic systems. If you have any problem in this area, you need to reach out to us at the Pearland septic tank pumping, installations & repairs. We are the best and top company that offers nothing but the best services.
We service all of Texas. Below is a list of cities most of our services are at on a daily basis:
And all other cities throughout Texas, just fill out the form below for a free quote!
Feel free to request for a free quotation now!