Septic Tank Replacement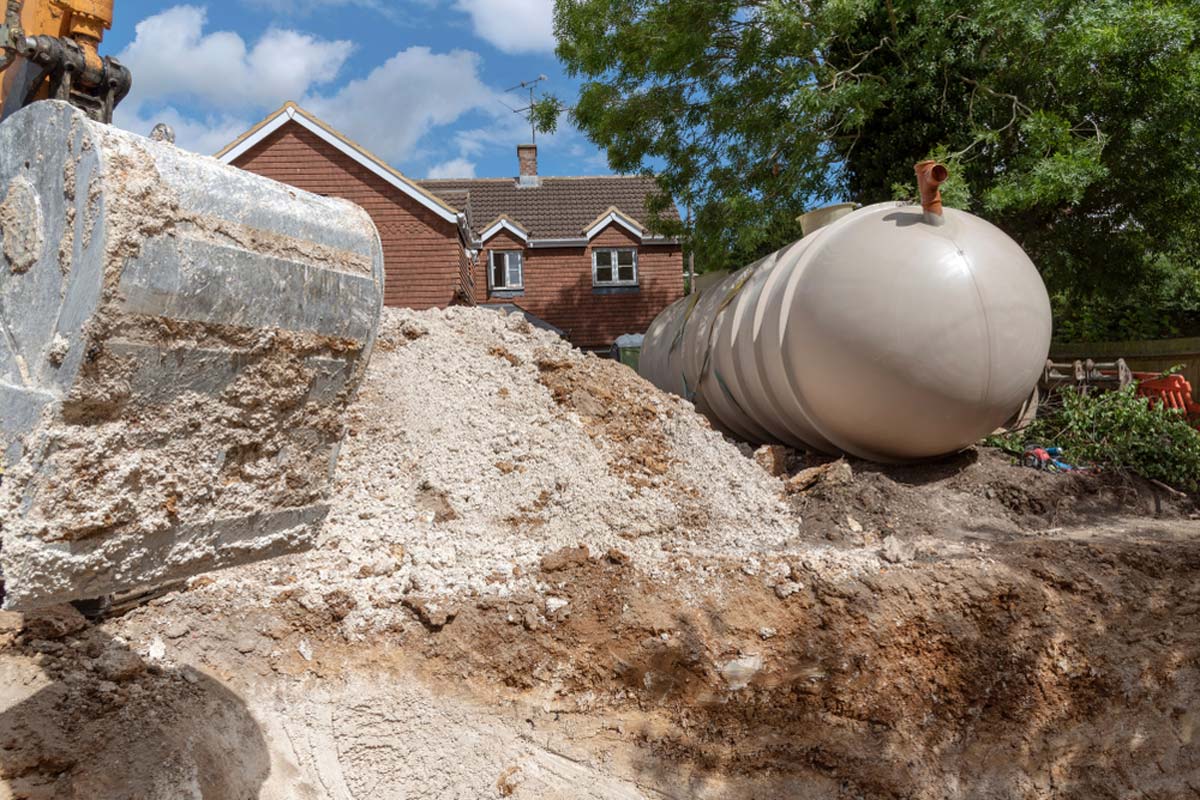 A Septic Tank is a box-like structure that is made from either concrete, fiberglass, or plastic, which is placed underground to collect and treat wastewater. A Septic Tank is typically found in areas where there is no centralized Sewage System available. Wastewater is collected and flowed into a Septic Tank. Once it is treated, the water is released to a drain field. If a Septic Tank is not kept well-maintained, groundwater pollution could pose a severe threat to the health of those staying nearby the area.
So, in what cases would you need to have your Septic Tank replaced? Ever noticed that your sewage has been backing up? This is never a good sign. Have you heard of a gurgling sound coming from your drains? This would possibly mean that your pipes have been clogged by raw sewage. Another sign that your Septic Tank needs to be replaced will be if foul odor starts coming directly from your Septic Tank. When your Septic Tank fails, you may begin to notice raw sewage surfacing onto your yard. If this happens, your groundwater has been contaminated. If any of this has happened to you, you should immediately reach out to us, and we will be there to support you. In most cases, where you are unsure of the severity of the issue, we will make our way on-site and run an inspection on your Septic Tank to identify the leading cause of the problem. In the worst cases, we would recommend for your Septic Tank to be replaced.
Not sure how to proceed with replacing your Septic Tank? Call in the professionals! That's what we are here for! We are Pearland, and we provide Septic Tank Pumping, Installation & Repairs! This includes Septic Tank Replacement! Our team members are highly competent, and they are easy to communicate with, so if you have any questions, feel free to approach any of our team members, especially those who are on-site to conduct the inspection or replacement services. We are sure that they would be more than happy to support you or address any of your concerns! Maybe even give you some quick tips on how to keep your Septic Tank well-maintained!
Wait no more! Reach out to us today and ensure that your Septic Tank has been replaced! Pearland, the only professionals you will ever need to hire!

We are the best company that prioritizes offering the best and quality services regarding septic systems. If you have any problem in this area, you need to reach out to us at the Pearland septic tank pumping, installations & repairs. We are the best and top company that offers nothing but the best services.
We service all of Texas. Below is a list of cities most of our services are at on a daily basis:
And all other cities throughout Texas, just fill out the form below for a free quote!
Feel free to request for a free quotation now!