Top Septic Tank Cleaning Company in Pearland, TX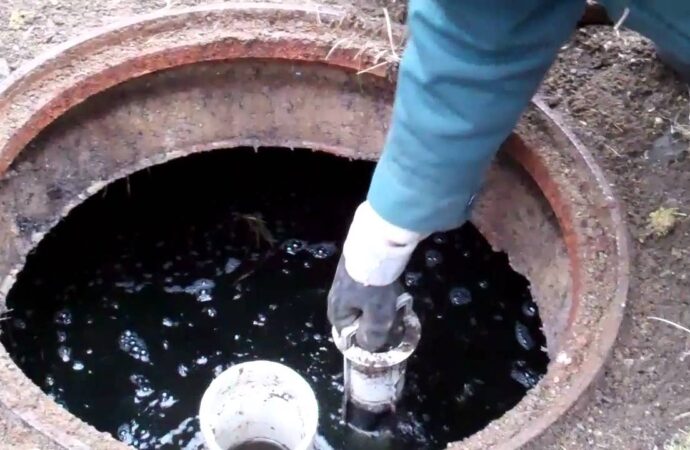 Do you think that when you have a septic tank on your property you only have to care about it when a problem is present? We don't think so. There are many rumors and wrong concepts about septic tanks due to how poorly people decide to take care of them. We get it. Compared to sewer lines or the public sewage system in your city, you usually do not have to worry—too much—about something like 'taking care of them'.
However, when you have a septic system you need to be more careful with what you do with it in the future. First, how the system operates is simple:
All the waste from your property travels through the drains.

It reaches the septic tank.

The wastewater is moved to the drain field where it is processed and treated.

The waste is released into the ground.
But what about the solid waste? It is in the septic tank and solidifies over the years. When you think carefully about this last part you realize even more than the tank should not work without having to do something about it.
To be more specific, do something about all that solid waste and even the excess wastewater in the drain field. So, what is the logical solution that comes to your main? Cleaning it? You are in the right direction. Before we go deeper into the task of cleaning your septic tank, we want you to know it is not a bad option. We know property owners and people overall decide to have other systems installed because they are worried about the service they have to perform in the future—like cleaning, for example. And how expensive it can be to maintain this sewage system.
However, it is not something you really have to worry about. Septic tanks end up being cheaper than sewer lines installed on your own and even the public sewage system you are paying for every month. Is it an inconvenience to handle cleaning every few years? You will not even notice it whenever it is time and since you should not do it on your own, the experts will handle it within a few hours and that's it for another few years. Now, are you worried about how good it is for the environment and the entire system overall?
It is natural to think about this. Septic tanks are not too ecological and we have to give you that. It is due to all the water that goes into the ground and sometimes when the cleaning has not to be done in a while or when it was supposed to, it turns to be most wastewater that could not be treated. However, there are many options in the septic system nowadays and one of them includes an environmental-friendly option you will love.
Going back to the main topic, septic tank cleaning, why can't you do it alone? It is required the right equipment and experience to ensure the tank will be completely clean. Otherwise, you will repeat the process in the next few months or in a year at most when most cleanings take place from 3 to 8 years—depending on several factors. In short, you will need people who can get to your property, use the right equipment, follow all the measures and steps, and guarantee top results.
At Southern Elite Septic Installation Services of Pearland, we know what we are doing when it is to septic tanks, in particular. Cleaning is one of the most requested services in our company and the entire state of Texas. And this only shows you that property owners do care about their septic tanks so, follow the example! We will be there to deliver the best solutions and ensure that your septic system overall works properly after the cleaning. And if you decide to have one with our team, later on, we can schedule one in a few years—yes, we work with such a method.
How will we perform the cleaning?
---
Some companies have different types or methods of cleaning. Some decide to include pumping in the process and do not go for the drain field. In our case, we like to focus on every part of the system and not only the tank. Yes, it is about cleaning septic tanks but you have to agree with us when we say that a system does not work with the tank only. Therefore, taking care of each part is important and we will never miss any single one.
Of course, as a result, we also care about the pumps, some pipes, and areas we can clean with the right methods and tools. Now, our cleaning process starts by determining the amount of waste accumulated in the tank and if the solid waste is blocking the outlet so far. The last part will help us to know how much cleaning the drain field needs and the rest of the condition of the system.
Once the inspection is done, we will empty the tank or get rid of most of the waste, clean the sides and every part of it, and eliminate the bacteria and fungus that can be found in the tank. This will guarantee the functionality and good performance for the next 5 years. This is an average since it depends on how much waste you generate and if the tank receives some damage.
But most of our clients have been able to enjoy their septic tanks without any problems and cleaning for at least 5 years. For some tanks in commercial properties, it may be necessary to take place more often due to the influx of people in those places. It will all depend on how much you generate in a year alone. With that being said, you can count on us for this cleaning, and rest assured your tank will be as free of waste and fungus as possible. We always deliver what we promise at Southern Elite Septic Installation Services of Pearland, and you will be left more than satisfied with every service and solution.
We offer a variety of services at Southern Elite Septic Installation Services of Pearland. Below, you will see the most popular services our clients & customers always ask for. But if you need something that may not be listed, don't worry. Just give us a call or fill out a form, and we'll make sure to come out to your property or business and make sure we can help you solve your septic problems.
Here at Southern Elite Septic Installation Services of Pearland, we provide the best septic tank services throughout all of Texas and specifically the Greater Houston Area. Below are the nearest cities we can offer immediate services. But if you don't see your city listed below, don't worry! Just give us a call or fill out a form on our contact page, and we'll make sure to take good care of you.
Southern Elite Septic Installation Services of Pearland
11115 Sageriver Ct, Unit 1B, Houston, TX 77089
(832) 462-7074