Katy's Top Septic Tank Service & Repair Company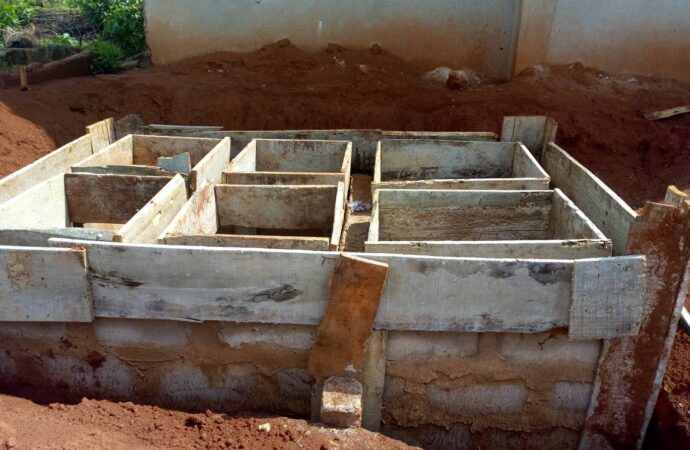 When you think about the possibilities of finding a good expert or professional for the problem or project you have in your hands, you know they are very low when it comes to sewage ones. Unfortunately, not many companies in Katy can offer you the services you need and deserve and as a result, people end up relying on some experts that do not go according to how they are called. Now, what if we tell you there is a company that can offer you the solutions and results you are looking for?
Would you believe us? Well, we at Southern Elite Septic Installation Services of Pearland can help you with anything related to septic systems and sewer lines. And this includes simpler services like line snaking, drain cleaning, and sewage pump, not only those that are directly related to the sewage system and where it is placed. However, we want you to know that our experts are more than qualified and experienced before continuing with our services.
We have made sure to train and equip them properly to be able to deliver top results. Therefore, always expect the best from us in both residential and commercial services. With that being said, what can we do for you in specific? Pretty much everything. Our most requested services are drain cleaning and septic tank cleaning as well, which is why we might start from here. Drain cleaning is part of a very common need since, who have had a clogged drain at least once? We doubt there is someone.
Most property owners would go for the option of using a plunger or chemicals to remove the clog in their drains. But what happens when this does not work? Besides, using liquids you can find in the stores can damage your pipes and cause everything to get worse very quickly. Or in the future when an entire replacement will have to take place. Our team of experts will use the right method to remove the clog according to the type of waste accumulated in the drain.
If it is hair, fat, grease, food, or something else, we will make sure to use the right tools for it and prevent more problems. There is a huge difference when you do it or when our professionals do it, and you will notice it right away. Now, what about cleaning septic tanks? Did you know it was required? If you did, we hope you are performing it as often as needed since it is a very crucial part of the durability and longevity of the tank.
Just make sure that the people doing it for you will not only remove some solid waste accumulated but also make sure the tank is completely free of fungus and bacteria. This is what we do and so far, property owners have been left happy with our results, services, and attention. To access these two services or go for another option in our company, feel free to contact us anytime.
We offer a variety of services at Southern Elite Septic Installation Services of Pearland. Below, you will see the most popular services our clients & customers always ask for. But if you need something that may not be listed, don't worry. Just give us a call or fill out a form, and we'll make sure to come out to your property or business and make sure we can help you solve your septic problems.
Here at Southern Elite Septic Installation Services of Pearland, we provide the best septic tank services throughout all of Texas and specifically the Greater Houston Area. Below are the nearest cities we can offer immediate services. But if you don't see your city listed below, don't worry! Just give us a call or fill out a form on our contact page, and we'll make sure to take good care of you.
Southern Elite Septic Installation Services of Pearland
11115 Sageriver Ct, Unit 1B, Houston, TX 77089
(832) 462-7074