Grease Trap Pumping & Cleaning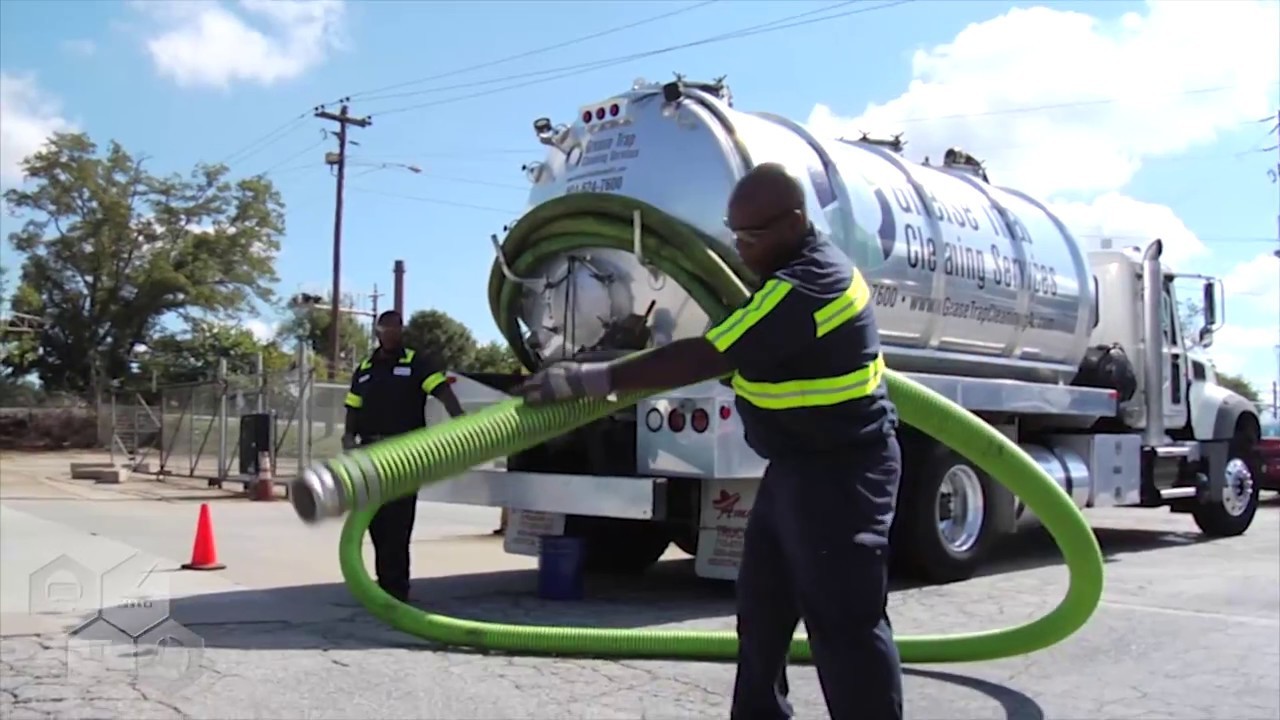 What is a grease trap? A grease trap is a device which was initially designed to intercept most greases and solids before they are led down into the Septic Tank. Not familiar with the term grease trap? In certain areas, it is known as a grease interceptor, grease recovery device, grease capsule or even a grease converter! A grease trap, however, has its limitations. It cannot fully intercept grease, which is precisely why you can expect to find some oil which makes its way down to the Septic Tank and other treatment facilities which you may have in place. If you didn't know, the oil will form a floating scum layer, and over time, this layer will harden and causes a blockage in your drain pipes.
For your information, it is a very bad idea to pour grease down the drain. Alternatively, you could pour these into an empty jar or even put it into the trash. There is no need to really pour it down the drain to be filtered by your Grease Trap. However, it doesn't mean you cannot do such a thing. If you tend to do this, ensure that you have your Grease Trap pumped and cleaned on a regular basis!
What if you do not have the know-how on Grease Trap Pumping & Cleaning? Or maybe you have the know-how but don't have the tools? Perhaps you don't even have the time of day? For these exact reasons, we extend to you our services. Allow us to introduce ourselves, we are Pearland, and we support Septic Tank Pumping, Installation & Repairs! This includes Grease Trap Pumping & Cleaning! Our team members are highly competent. They are also easy to communicate with, so if you have any questions, feel free to approach any of our team members, especially those who are on-site to service your Grease Trap. We are sure that they would be more than happy to support you, and also address any concerns you may have.
Wait no more! Reach out to us today and ensure that you have your Grease Trap Pumped and Cleaned! Pearland, the only professionals you will ever need to hire!

We are the best company that prioritizes offering the best and quality services regarding septic systems. If you have any problem in this area, you need to reach out to us at the Pearland septic tank pumping, installations & repairs. We are the best and top company that offers nothing but the best services.
We service all of Texas. Below is a list of cities most of our services are at on a daily basis:
And all other cities throughout Texas, just fill out the form below for a free quote!
Feel free to request for a free quotation now!