League City's Top Septic Tank Service & Repair Company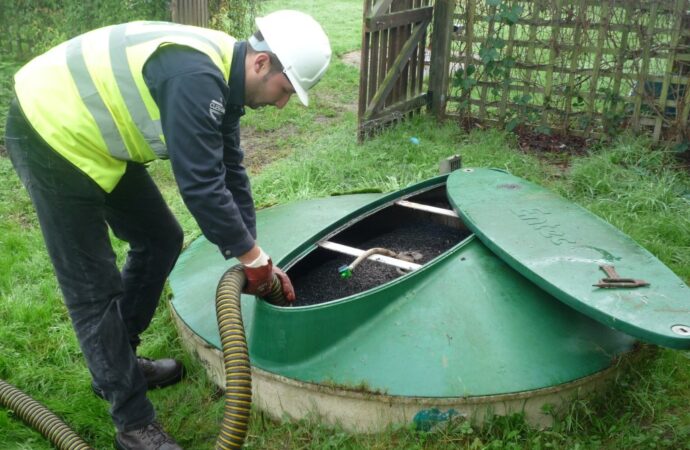 Many cities in Texas have a lot to offer when it comes to business opportunities and services that will come in handy for whatever you have planned. For example, did you know that sewage services are very important if you want a functional and attractive property to work? Especially a commercial one. We know it may have come out of nowhere—the previous question—but we want to be quite straightforward because we know that what we said initially made you think about anything but sewage systems.
Well, if you didn't know, they are part of the most important elements in your business or home, and it is because of something simple, what would you do without being able to use toilets, sinks, tubs, and more? It would be hard or impossible to have a functional property thus, why you need these services more than anything else. But what do you need in specific? That will depend on your sewage system and problems.
For example, if you have a septic tank installed, cleaning and pumping will be part of your needs as well as some repairs in the future. For sewer lines, repairing some broken pipes and failures is common as well. But if you are aiming for something else like installing the system from the beginning, you will need professionals for sure. We at Southern Elite Septic Installation Services of Pearland can help you with all your projects and needs related to septic tanks and sewer lines.
Our company has been in business for over two decades and we have delivered nothing more than top results. That being said, what should you expect from us when it comes to solutions? Well, installing septic tanks for both residential and commercial properties is part of our top services among people in League City. And if this is what you looking for, we will start the process right away.
Septic tank installations take more than getting the materials and the tank itself to install everything. You have to test the soil several times, obtain a permit from the major in the city, and make sure everything is appropriate for the system. Our team will handle this process and ensure you have a functional and well-installed tank that will offer you decades of use. You will not have to replace it due to poor installation nor deal with many maintenance services thanks to our good choice of the perfect tank for your property.
Yes, we do take this seriously and help you to make the decision about the size and type of tank you need. After all, many aspects influence the decision you have to make if you do not want to clean or pump it every year when you should at least be able to wait for 3 to 5 years. Our company still has a lot to offer besides installations, and you can count on us for any large-scale project that involves commercial buildings. Or just get our professionals for the perfect system for your home.
We offer a variety of services at Southern Elite Septic Installation Services of Pearland. Below, you will see the most popular services our clients & customers always ask for. But if you need something that may not be listed, don't worry. Just give us a call or fill out a form, and we'll make sure to come out to your property or business and make sure we can help you solve your septic problems.
Here at Southern Elite Septic Installation Services of Pearland, we provide the best septic tank services throughout all of Texas and specifically the Greater Houston Area. Below are the nearest cities we can offer immediate services. But if you don't see your city listed below, don't worry! Just give us a call or fill out a form on our contact page, and we'll make sure to take good care of you.
Southern Elite Septic Installation Services of Pearland
11115 Sageriver Ct, Unit 1B, Houston, TX 77089
(832) 462-7074