Best Septic Tank Installations in Pearland, TX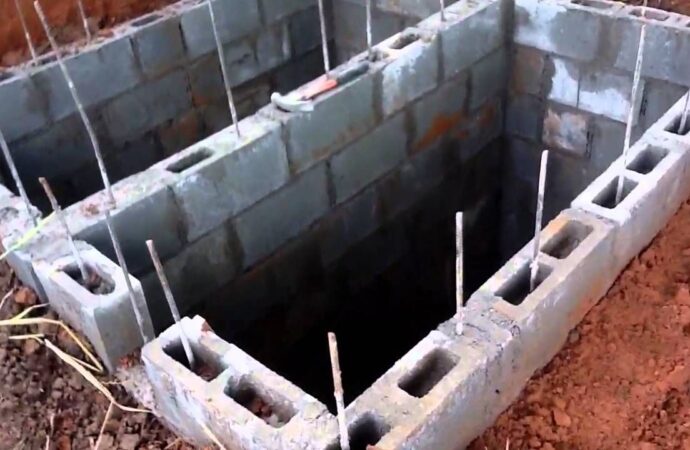 What is so difficult about dealing with septic tanks overall? The maintenance or maybe the installation alone? If we have to mention the difficulties of having one on your property, we would not mention these aspects only. But if you are trying to figure out something specific in order to decide if you want to install it or not on your property, we can answer the second question alone: both of them are difficult.
However, the installation is one of the biggest factors in the durability and longevity of the tank and the entire system. And to rate the difficulty of this process we definitely have to say 9 out of 10. Overall, it is not a task that you try to handle alone and even less leave in the hands of unqualified and inexperienced "professionals". The main reason is the same as why it is important for the future of the tank: because a bad installation will end in several repairs and early replacement.
We know there is a bad concept about septic tanks due to their durability and poor performance. But did you know this is the result of people who do not have a well-installed tank most of the time? Of course, maintenance also plays an important part in all this, but if your septic system goes wrong during the installation, you are doomed in every single way. Therefore, what is the right move? Take your time finding the right professionals near you.
Many companies and experts are available in Texas and all of them promise you the same: amazing results. But how do you know you will be able to actually access the results you are looking for? By reading enough information, doing deep research, and finding everything about the company you are considering. If possible, get some examples from previous jobs and determine if it indeed will deliver what it promises.
Now, we have talked about septic tanks and their installation so far but, why would you need to install one? Aren't properties supposed to come with a sewage system? Not quite. Many properties—both residential and commercial—in Texas are lacking a sewer line or septic system due to the area where they are located. There is a large amount of rural and suburban areas where you will notice there is no system included in any of the properties or a few ones.
As a result, property owners—or future ones—have to add the installation task to their expenses. Don't worry, acquiring a property without one usually comes with a discount for this expense, which is why many people decide to still go for it. But the mistake is to think it will be a simple job to get done in a day or two. With all this clear, where can you start?
You can count on us at Southern Elite Septic Installation Services of Pearland to get your septic tank installed and enjoy the system for the next years without even having to perform the first maintenance for a while. Our installers know what they are doing thanks to their training, equipment, and experience in the industry. Now, do you truly need our services? absolutely.
We don't want you to struggle with the installation all alone when it can be done for us within a few days. And even some small properties have it finished in a day or two at most. It is about who is taking care of it and the size of the entire tank and system. Therefore, you might want to understand a bit more about the process to have a good idea of all it entails and answer even more the question of why you cannot do it alone.
The installation is not a piece of cake
---
When you go to the Internet and search for some videos on YouTube or other platforms, you pretty much get a tutorial or example of anything, and that includes septic tanks. We know people always go to these options before getting in contact with reliable companies like us and it is fair. However, it also gives them the wrong idea of being able to handle the project on their own by just buying the tank, parts, and pumps of the system.
Well, installing septic tanks is not only difficult due to the amount of work it entails but also careful without the right equipment and experience. Thus, do not underestimate it. Also, we know many residents cannot handle the tasks required even before the installation of the tank. Before starting the project, you need to test the soil since the tank will be underground and covered with it. Remember that the system works by treating the wastewater that goes from your property to the drains, septic tanks, and finally, the drain field.
When the water is treated, it is released into the ground. If the soil is not adequate for this, you will have hygienic problems all the time, and the water will be flooding all over the place without any control. Yes, there is more to consider than just the usual excavation and placement of the tank—which are part of the following steps. In order, you will have to test the soil, obtain a permit for the installation, start the excavation, place the tank, install the pipes and pumps, and make sure it runs properly before covering.
Keep in mind that all this needs to be done while taking the right safety measures in the excavation area and other parts where the placement of some components is taking place. Got a bit overwhelmed? That is normal. Our company Southern Elite Septic Installation Services of Pearland will help you through all this process and ensure you have the desired and needed system for your property. And this includes both residential and commercial ones and regardless of the size of the septic tank. We work with small projects and large-scale ones, so just let us know what is your situation and we will get to your property to start working on everything.
We offer a variety of services at Southern Elite Septic Installation Services of Pearland. Below, you will see the most popular services our clients & customers always ask for. But if you need something that may not be listed, don't worry. Just give us a call or fill out a form, and we'll make sure to come out to your property or business and make sure we can help you solve your septic problems.
Here at Southern Elite Septic Installation Services of Pearland, we provide the best septic tank services throughout all of Texas and specifically the Greater Houston Area. Below are the nearest cities we can offer immediate services. But if you don't see your city listed below, don't worry! Just give us a call or fill out a form on our contact page, and we'll make sure to take good care of you.
Southern Elite Septic Installation Services of Pearland
11115 Sageriver Ct, Unit 1B, Houston, TX 77089
(832) 462-7074