Cypress' Top Septic Tank Service & Repair Company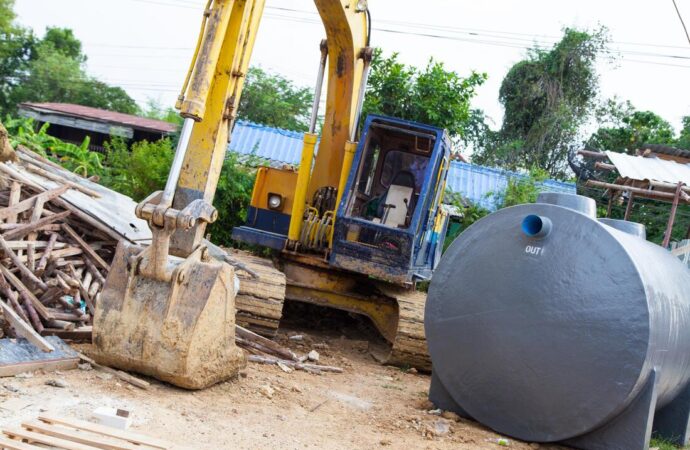 What is the beauty of living in Texas? That every city has what you need. It is hard to decide in which city you want to live or start your business since you can find a particular reason to either choose it over others or have a hard time trying to figure out which one is the best option.
However, Cypress is fantastic for people who are trying to get a new place to live or those looking for the right one for their businesses. Why? Because you can find all the services you will probably need someday, starting with sewage ones. Sewage services among property owners are pretty popular in the city and are always required no matter where you go. After all, what would you do without a good installed, cleaned, maintained, and much more, sewage system in your property? Not much.
Therefore, it is necessary to keep this need in mind whenever you are looking for a new place for your ideas and projects. But what if you already live in the city and are interested in sewage services? Well, that would only mean you either have a project in your hands or there is a problem that needs a solution as soon as possible.
Whenever you are in both situations, always aim for qualified and experienced professionals. Otherwise, you might end up spending more money and time while also facing poor results and services that leave a lot to say but nothing positive included. Our company Southern Elite Septic Installation Services of Pearland is one of the few top companies in Cypress that can help you with all your needs and projects. And this includes installations, replacements, or more common services like cleaning.
Our strength usually lies in helping with repairs and maintenance due to how requested they are in the area. Most property owners have problems with both septic tanks and sewer lines due to the damage to some natural conditions or the poor maintenance they have performed over the years. As a result, we are quite focused on helping to get broken pipes repaired, making sure septic tanks are functional, among many other things. But this does not mean we neglect the rest of the solutions in our company.
As for the other, septic tank maintenance services are a top among residential property owners. They usually contact us to at least inspect their tanks and ensure they are working properly. Maintenance is not only about performing a specific service like cleaning but also about knowing the condition of the system. Therefore, expect us to have a complete solution for you in this matter and whenever extra services are required, we will let you know. What we are trying to say is: if you need our maintenance service, focus on the steps of inspecting, cleaning, pumping, and a mix of services in one when needed. For more information about our experts and company, you are free to contact us anytime or continue having a look at our website.
We offer a variety of services at Southern Elite Septic Installation Services of Pearland. Below, you will see the most popular services our clients & customers always ask for. But if you need something that may not be listed, don't worry. Just give us a call or fill out a form, and we'll make sure to come out to your property or business and make sure we can help you solve your septic problems.
Here at Southern Elite Septic Installation Services of Pearland, we provide the best septic tank services throughout all of Texas and specifically the Greater Houston Area. Below are the nearest cities we can offer immediate services. But if you don't see your city listed below, don't worry! Just give us a call or fill out a form on our contact page, and we'll make sure to take good care of you.
Southern Elite Septic Installation Services of Pearland
11115 Sageriver Ct, Unit 1B, Houston, TX 77089
(832) 462-7074