Welcome to Southern Elite Septic Installation Services of Pearland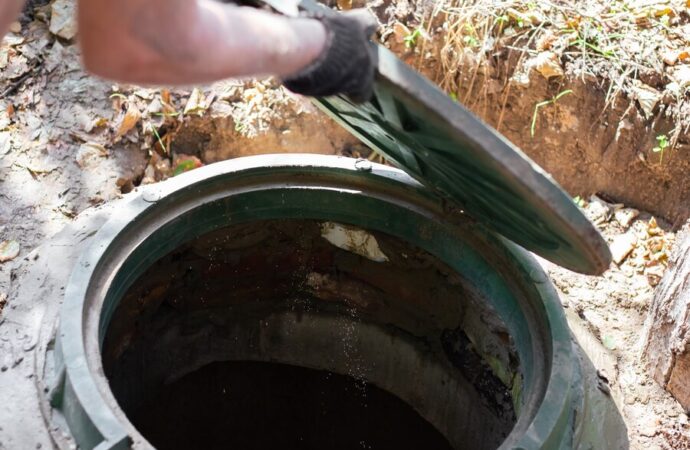 When you are trying to get some things done on your property, you never know when you might need a professional to handle it. Either if it is a problem or a new project you were thinking about all this time. Of course, you probably have an idea of needing a professional to get it done when you have a very clear idea of what you need. But sometimes, people tend to just go for DIY ideas and quit the option of calling an expert to do it for them.
As much as we love DIY and how easy the Internet has made it for people to obtain more tutorials and instructions, things are not that simple. There are several parts of a property and projects that cannot be handled by ourselves for several reasons:
We don't have the right equipment.

We lack the experience or knowledge to get it done.

It is dangerous.

Requires more than one person.
And we could name a few more depending on what problem or project you have in your hands. Among all the parts and things you can handle in a property, either commercial or residential, there is one we can talk about and let you know why you should never do it alone: sewage systems. 
There are two options in the entire world about the system you can have installed, either a septic tank or sewer line, and both of them can be difficult and tough to deal with. But why?
In the case of septic tanks, people tend to have a bad concept about them saying they are not hygienic, quite dirty, not practical, and the list continues. We know you must be quite familiar with what everyone thinks about them—or, at least, most people. However, what if we tell you it is mostly due to the missing services or processes property owners handle on their own? To guarantee you have a well-installed, functional, and hygienic tank, you need to make sure it is done by professionals who know how to place it correctly and can perform the other services.
What other services? Cleaning, pumping, repairs, maintenance, replacement, and more. When property owners decide to do this there is always a high percentage of facing more problems and damaging the system, which is the main reason you should not deal with them alone. Also, you can put yourself at risk when it comes to services like replacement and repairs. You never know the real damage of the tank until you inspect it properly and determine if the one you can notice a simple sight is the only inconvenience you will deal with.
As for the rest of the services, how do you know you will be able to pull them off properly? You don't. Without the right equipment, experience, training, and expertise, you might try and even make it, but the result will never be the same as a professional. Now, sewer lines are not any different. Instead, they can end up being more difficult to deal with since they are completely underground and you will always have to excavate to get access to most of them.
While a septic tank at least allows you access to the lid and other parts that can indeed be damaged or need some maintenance. What we are trying to say here is: do not underestimate any task related to sewage and instead, go for an expert. Now, we understand that it is not simple to find qualified and reliable experts nowadays that will not disappoint you or take your money while only delivering a temporary solution or poor service. This happens in every city, state, country, and industry.
Therefore, you will have to take your time reading a bit about the companies not only in Texas but also near you that can deliver the positive results you are looking for. At Southern Elite Septic Installation Services of Pearland, we can offer you every solution and service for septic tanks and sewer lines. And this includes common and quite requested ones like drain cleaning and line snaking. But why would you hire us among all the options you have available? We can answer this in detail:
We have been in the industry for over 30 years, which has given us the required experience to deal with any problem or carry out a project for you.

Our experts are well-trained and equipped thanks to the money, time, and efforts we have invested in making it that way.

We give you several benefits besides delivering the service you might request from us in order to ensure you will be satisfied and happy with what we delivered.

Is there something wrong after we left? We will make sure to go back and handle any mistake we made immediately.

We are available in every large and small city in Texas, including towns and small communities where most sewage companies do not reach.
We can continue giving you more reasons to get in touch with us before any other company or expert. But for now, we want to focus on some important and fundamental things: what services can you access?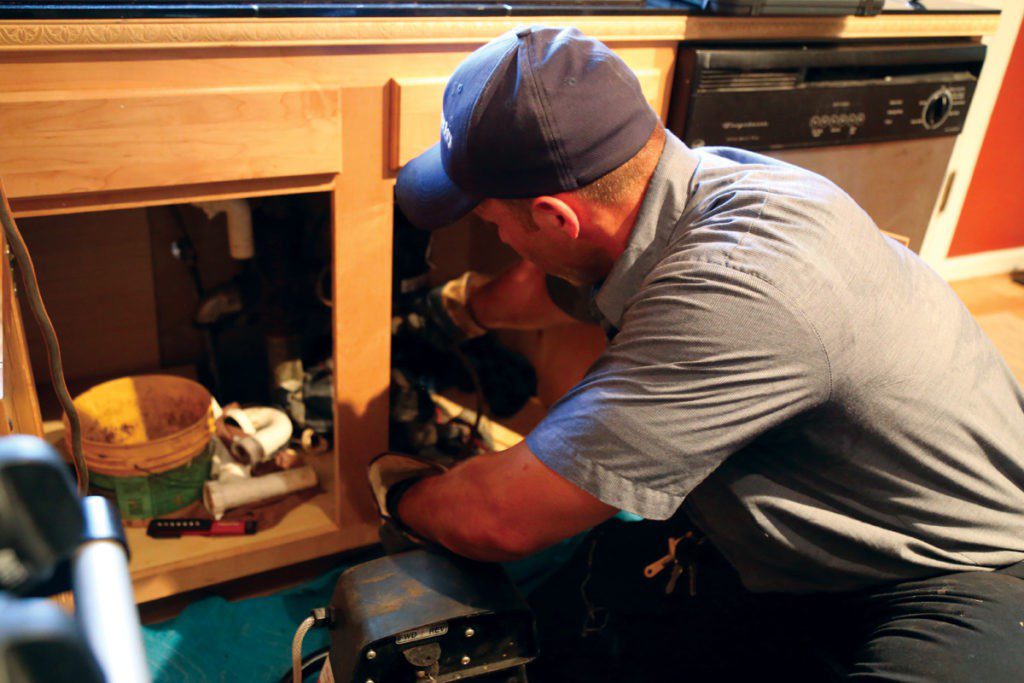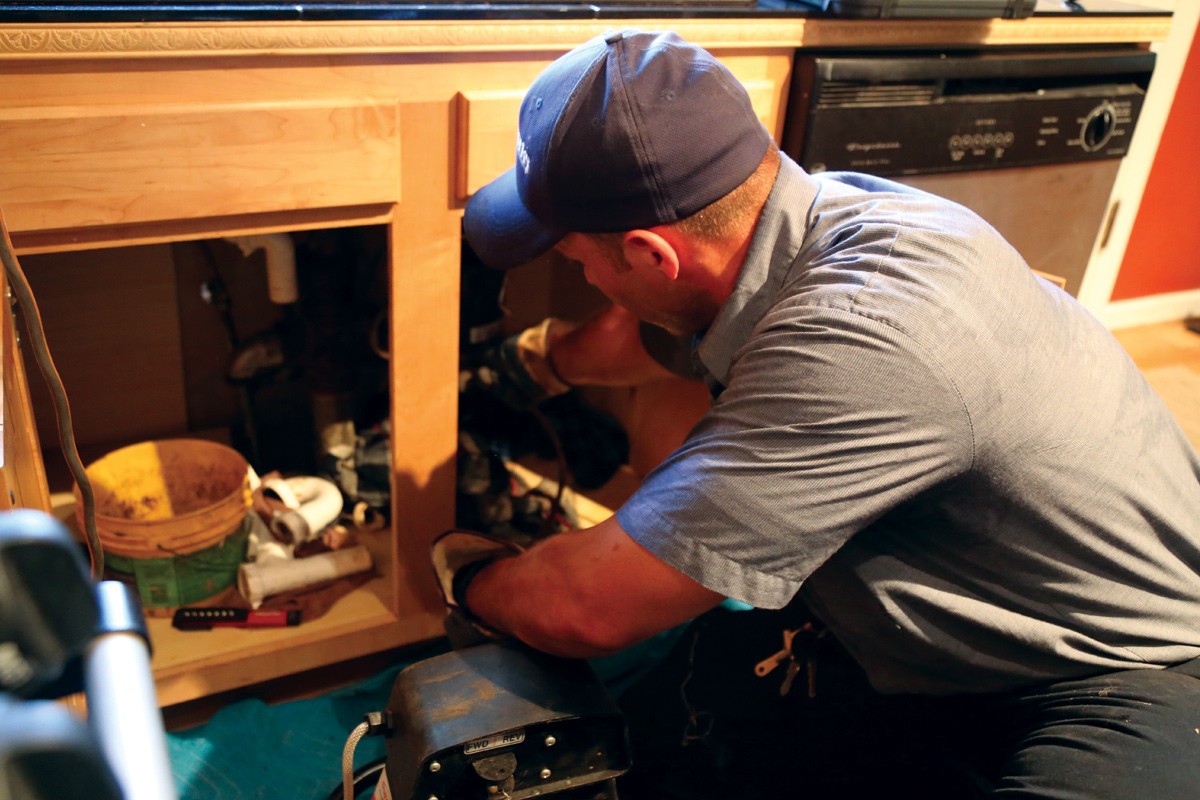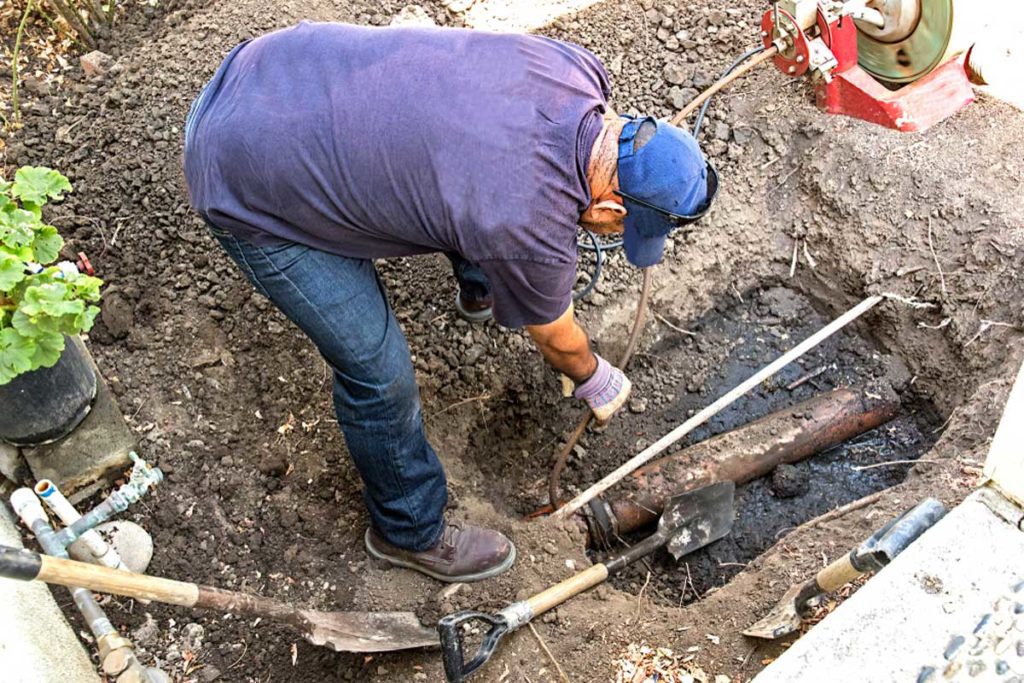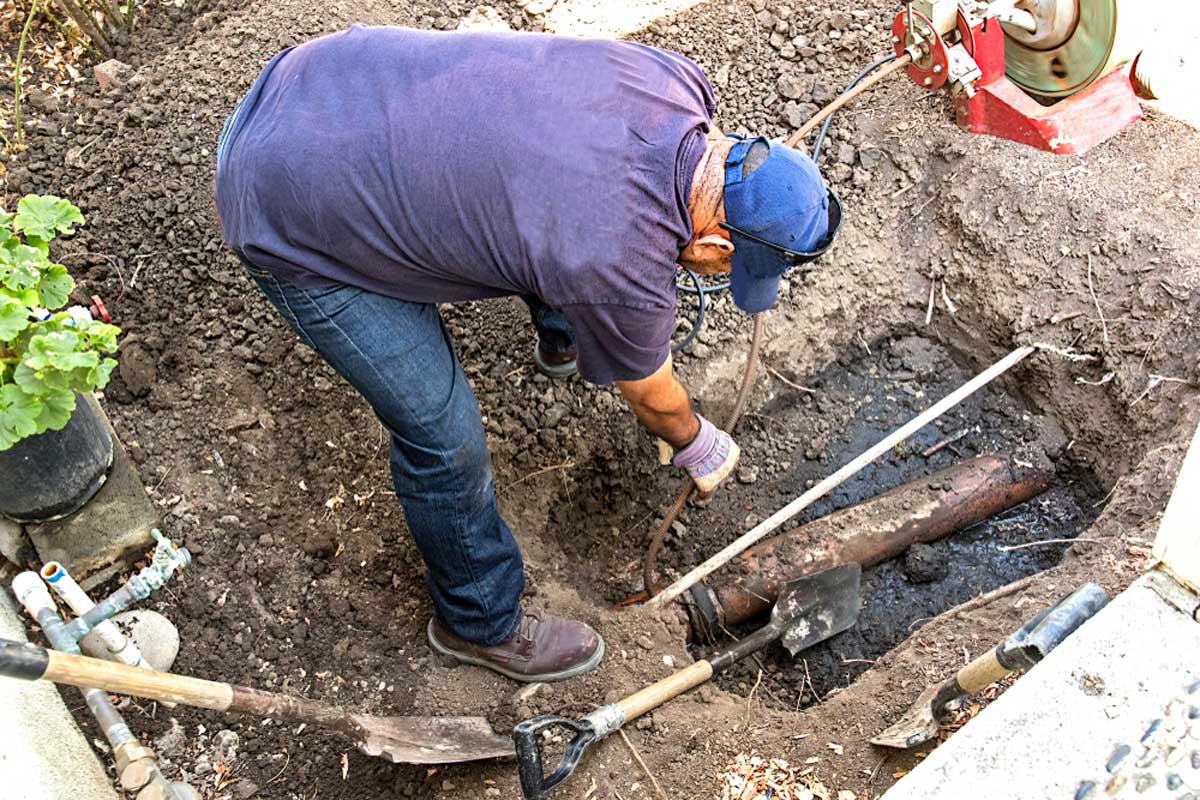 What do we offer at Southern Elite Septic Installation Services of Pearland?
---
When we say we have every solution and service, we mean it. Most sewage companies offer the easiest and the simplest services to handle, or the most common ones to make sure they are covering the basic needs of property owners. Don't get us wrong, we understand why they are probably limited to only a few: because it is tough to deliver several solutions at the same time.
You need enough personnel, equipment, money, and time to cover everyone's needs without compromising the results. And the reason why we are able to do it is that we also started with very few solutions until we were able to grow over the years. Right now, our company has enough experts and staff members to give you personalized attention and ensure the best services and solutions in the state. 
With that being cleared, we can give you details about our main services and how you can access them right away.
How to access our services in Texas 
---
Unlike other companies, we wanted to make things simple and easy for anyone interested and in need of our services. We understand more than anyone else that contacting companies and experts nowadays seems more difficult than easier due to technology. But more than this, you must know you will not have problems getting in touch with us and having our professionals working on your sewage projects and issues. 
Why? Because we are available in several cities—both big and small ones—and also offer services in more areas located near the main places. Accessing our solutions will not be the problem but rather knowing which one you need. We know many property owners have a hard time thinking, "what do I need?" when it comes to septic systems, sewer lines, or problems with the drain alone. 
Usually, you would think it is very straightforward and there should not be such a problem. But when you have a look at the entire list of the solution you can get a bit confused. For example, drain cleaning is not the same as line snaking—at least, not among our services and what we do in each one. Also, some needs are determined after the real problem has been found. 
You might need you to need to replace your sewer line—for example—but it results that a basic repair can do the trick. Of course, those situations will need our team to inspect it and in case you do not need the service you requested but rather another one, we will let you know right away and why. Our company is quite focused on not only delivering the services and solutions you need only. We want to make sure you get the advice and assistance many people look for in order to understand and learn about all the problems that can come with a sewage system. 
In other words, yes, we will be your experts and problem solvers, but we will be the advisors, installers, and inspectors you will need at some point in your life. With that being said, you can contact us anytime you want and let us know what you need. Our experts at Southern Elite Septic Installation Services of Pearland will take your call, reply to your email, or give you personalized attention whenever you decide to visit our offices or facilities. And this includes every office you can find in cities like Cypress, Houston, Katy, The Woodlands, Pearland, and more.
Start covering your needs and dealing with problems
---
One thing we have to advise you whenever it comes to properties and sewage systems is to never ignore or neglect them. Many problems take place due to the lack of attention some property owners put on them. And some even get worse because of this. Many things can be dealt with when you have a combination of attention, good experts, and time for your property. And this goes for both commercial and residential ones.
Therefore, make sure that if you notice something that should not be there or an issue with any part of your property that obviously comes from the drains or sewage system overall, call us. We will get there to inspect it and ensure things do not get worse. Also, if you have been thinking about going for an installation or get the required services to maintain your septic tank in good shape, count on us. Our services also include septic tank installations, cleaning, pumping, and maintenance.
As you can see, we still have a long list available and that means more services. The only thing we ask is for you to not hesitate whenever you have a problem or failure, or when you are thinking about getting something done after all this time. There is no need to worry when you have us available for you and ready to take on any job. The best part about working with us or having our team as your installed, cleaners, and anything you need?
Being able to get all the solutions while also obtaining top results in any of them. You will not spend more money repeating the service, spend more due to some damage during the performance of our experts, and you will certainly save money with our rates. We can show you previous jobs we have performed and all the proofs to show you that we indeed meet our promises and deliver what we say. Want more information? We will provide you with as much as you want at Southern Elite Septic Installation Services of Pearland and on the rest of our website.
As a homeowner, you need to know that it is your responsibility to take care of your septic system. You need to keep your septic tank under regular checks to make sure that it stays in the best condition for many years to come. The easiest way to avoid any problems with your septic system is to make sure you keep it under regular checks and if you notice any issues attend to them on time. The long term effective treatment of the wastewater can only come from a well taken care of septic system.
If you own residential buildings, you need to know that a mound septic system will go a long way in informing the choices of your clients about your houses. If the septic systems are in the best condition, then more people will be attracted to your homes. If the septic system is not well kept, then you will have very few people interested in your property. Therefore, a sound septic system is such an essential investment in your property. The entire design of a septic system is critical.
If you get the design wrong, then that will automatically translate to problems with your septic system. One of the most common issues that you are likely to experience with your septic system if it is not well designed is malfunctioning. The outcomes of such a problem situation are like when the wastewater contaminates the groundwater. Such contamination might lead to problems like diseases, or even in some cases; you might be sued for it, especially if you stay in Pearland.
In general, you need to know that a well-designed, maintained septic tank will last you a long period saving you the frequent repair processes. With well-working septic, you will not need to worry about the septic system, but instead, you will have peace of mind to focus on other things in your compound or business area. Many people spend so much money trying to fix problems coming from septic systems. The only way to avoid such losses is to make sure you take good care of your septic tank. Regular septic tank inspections are much cheaper compared to the costs of having to change or fix your damaged septic system.
Septic tank pumping is one thing that people tend to ignore. Do not wait until your septic tank begins to spill; always check to make sure that it is ready for pumping. If you realize your septic tank is ready for pumping, you need to move with speed and bring in people who are good at the process of septic tank pumping to do the pumping. You need to know that the sooner you pump the septic depends on the number of people using the septic tank. If there are so many people in your house, then there are chances your septic tank will be filled sooner hence requiring a pumping process soon.
If you have many people using septic systems, then it is only right that you get a bigger septic tank that will handle these people quite easily. If you moved to a house with an existing septic system, you need to check first. Some septic tanks are so old. Some of them have been around for as long as twenty years and have worn out. Using such septic tanks in their conditions will expose you to frequent repair procedures. If you realize you are moving to a house with an old septic tank or septic system, you need to make sure you replace it with a new septic tank. This way, you will avoid the high and frequent repair procedures.
If the septic tanks suffer from problems that you can rectify, then you need to move and get someone who will remedy the issues. For instance, you might find most septic tanks developing problems like cracks even if the septic tank is in good condition. It is possible to rectify such problems so long as you get someone who is well-skilled and experienced to help you take on this task. Offering your septic tanks, these services require the best of skills and some experience as well. Remember, if you do not provide these services to your septic system in the right way, you might have to repeat the process, which will cost you so much money in the long run.
For the best services, you need to look for someone who is well-skilled and experienced in dealing with septic tanks from all areas. This is the best person that will help you to keep your septic tank in a condition that will allow it to stay for a long period without suffering any problems. The only competent available and the one who is well vast will all the septic systems is the Southern Elite Septic Installation Services of Pearland. This company has expertise and skills in offering all the services for septic tanks.
Whether you need to clean your septic or pump, we are the best people for the job, and we have the essential skills that make it easy for us to offer the best services. We understand the value of septic tanks in homes and business areas, and we are always ready to do anything to make sure that we keep this septic working well and serving the owners.
There are so many services that we offer in the field of septic tanks that we know are or are sure that are they are a perfect way of taking care of your septic systems. We have keenly designed these services, and we are sure they are what you need. Some of these services are listed below. We have trained our team of experts to offer these services entirely and in an expeditious way.
We offer a variety of services at Southern Elite Septic Installation Services of Pearland. Below, you will see the most popular services our clients & customers always ask for. But if you need something that may not be listed, don't worry. Just give us a call or fill out a form, and we'll make sure to come out to your property or business and make sure we can help you solve your septic problems.
Here at Southern Elite Septic Installation Services of Pearland, we provide the best septic tank services throughout all of Texas and specifically the Greater Houston Area. Below are the nearest cities we can offer immediate services. But if you don't see your city listed below, don't worry! Just give us a call or fill out a form on our contact page, and we'll make sure to take good care of you.
Southern Elite Septic Installation Services of Pearland
11115 Sageriver Ct, Unit 1B, Houston, TX 77089
(832) 462-7074