Quick Septic Tank Pumping Services in Pearland, TX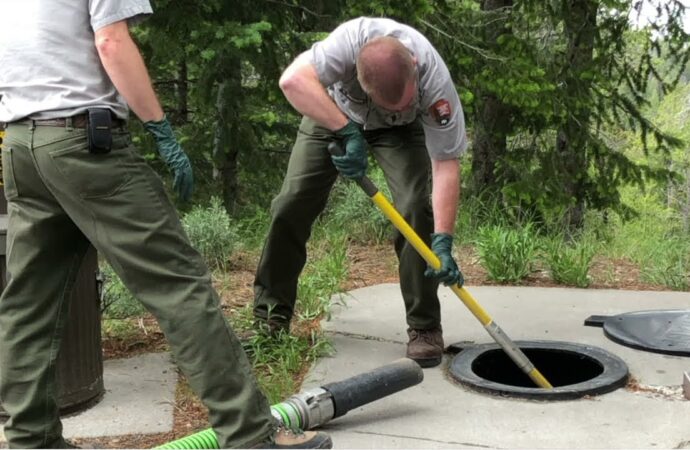 Overall, you need to take care of your septic system every year. We are not talking about performing cleaning and maintenance every month or so often, but you should at least take the time to inspect. The biggest mistake from every property owner is to forget about the sewage systems in their properties, especially when those are septic tanks. Usually, you need to make sure the wastewater goes through, and there is no solid or liquid waste obstructing the pipes and systems in general.
For this, what do you think is necessary to do? Only an inspection? Well, it is the starting point to find the real problems in your tank. But how often should you perform this inspection? Every month or year? It is just the same as maintenance and cleaning. You really don't have to perform it too often as long as you maintain a certain control over when was the last time the tank was cleaned or if there are signs of damage and problems in it. It is all about keeping an eye on it and taking action when it is necessary or it's been some time since the last time you even took care of it by performing a service.
Now, how can you deal with all this, and which ones are the most relevant services you should consider and always remember? Whenever you have to handle a septic tank project or deal with an issue, make sure to hire qualified and well-trained professionals. We at Southern Elite Septic Installation Services of Pearland have the equipment, professionals, and experience to help you with everything related to your septic tank. We can inspect it to determine the problems it has or perform a specific service you're trying to access.
One of the main services most property owners request from our company is septic tank pumping. Following what we were saying previously about maintenance and carrying out certain tasks, pumping is definitely something you cannot forget about. But why? Just like cleaning, you need to pump your tank every once in a while to guarantee the waste is not accumulating in the system and blocking the rest of the water and solids that run through. Also, it is not only about cleaning the tank thanks to pumping but also about emptying it.
Typically, the right thing to do is to take your tank and empty it every 3 or 5 years to guarantee its performance and durability. Many people ignore the fact that tanks need to be emptied from time to time to not only perform the cleaning and usual maintenance but also eliminate all the waste that shouldn't be in other areas of the system. Besides, pumping is not about pushing the waste through the pipes or collecting them in another tank, at least, not entirely. It is about removing sludge from the bottom of the tank before it builds up to a level where it blocks the outlet pipe through which liquids flow into the drain field. In a few words, you are preventing your septic tank to get obstructed and allowing it to continue treating the wastewater properly and without additional solid waste in the way.
What is our role in all this?
---
Pumping seems simple when you just look at the equipment and tools used for it. But did you know people can damage the septic tank when this is not performed correctly? It is hard to believe for some people that are not aware of how much work and time sewage services and processes take. But the damage you will cause to the tank is not focused on the action itself by rather the aftermath.
If you leave a residue or fail to remove the sludge from very specific areas of the tank, you can end up blocking the rest of the system quite easily and much faster than usual. Therefore, it is not something you can do carelessly and without a plan beforehand. Our company Southern Elite Septic Installation Services of Pearland will take care of it and make sure you don't have problems later on. We will not perform this service unless you request it or until our professionals determine if it is necessary.
Sometimes, cleaning the entire tank is a better option than pumping it depending on its condition. As experts, we will determine all this and proceed according to the most suitable option. Now, if we focus on pumping only and consider that it also needs to be done every 3 to 5 years, how do you know when—in specific—you need to conduct it?
It varies according to some aspects:
The size of the property.

How much wastewater and solid waste is generated.

The size of the septic tank.

How many people live or visit the property.

If the tank shows signs of being full or needs pumping to solve another problem.
Usually, large properties like commercial ones or those where many people enter and use areas like toilets, sinks, tubs, and showers, always need to be pumped more often than small homes or businesses. As a result, you can expect this service to be necessary when you know the influx of people in the property is quite a lot, and if the property itself is a big one.
Is there a difference between pumping small or large septic tanks?
---
Not really. The only difference is the amount of work involved to obtain the final result. Large septic tanks will always entail more work due to the amount of waste they have accumulated over the years. And when we say 'large', we are not referring to one that is just a bit bigger than the regular ones.
We are talking about some that are installed in companies and large businesses. While small ones are usually the tanks installed in homes where 4 to 6 people live in. Basically, you can say there is nothing different but the time it will take our team to get it pumped.
We offer a variety of services at Southern Elite Septic Installation Services of Pearland. Below, you will see the most popular services our clients & customers always ask for. But if you need something that may not be listed, don't worry. Just give us a call or fill out a form, and we'll make sure to come out to your property or business and make sure we can help you solve your septic problems.
Here at Southern Elite Septic Installation Services of Pearland, we provide the best septic tank services throughout all of Texas and specifically the Greater Houston Area. Below are the nearest cities we can offer immediate services. But if you don't see your city listed below, don't worry! Just give us a call or fill out a form on our contact page, and we'll make sure to take good care of you.
Southern Elite Septic Installation Services of Pearland
11115 Sageriver Ct, Unit 1B, Houston, TX 77089
(832) 462-7074